Mark Longo of The Options Insider hosted Matt Amberson of ORATS and Russell Rhodes of EQD today on the Advisors Option podcast.
Matt started off by mentioning the action in gold, silver and crypto may have something to do with inflation rearing its head and the Fed having to adapt to counteract the effects.
A lively conversation ensued and Russell tied in the inflation motif in his sector analysis of implied volatility levels. The over and undervalued sectors mentioned by Russell were closely reflected in ORATS table on valuation below: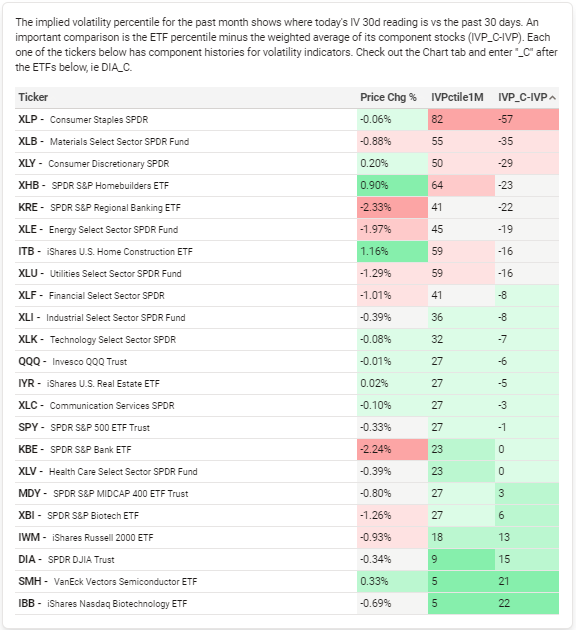 Sectors most exposed to inflation, consumers, materials, banking and energy have the highest implied volatility percentile compared to their components. ORATS has shown this measurement to be instrumental in judging the valuation of implieds for the ETFs.
Next, the show turned its focus to earnings. We puzzled over the lack of return options buyers have experienced this earnings season and over the year.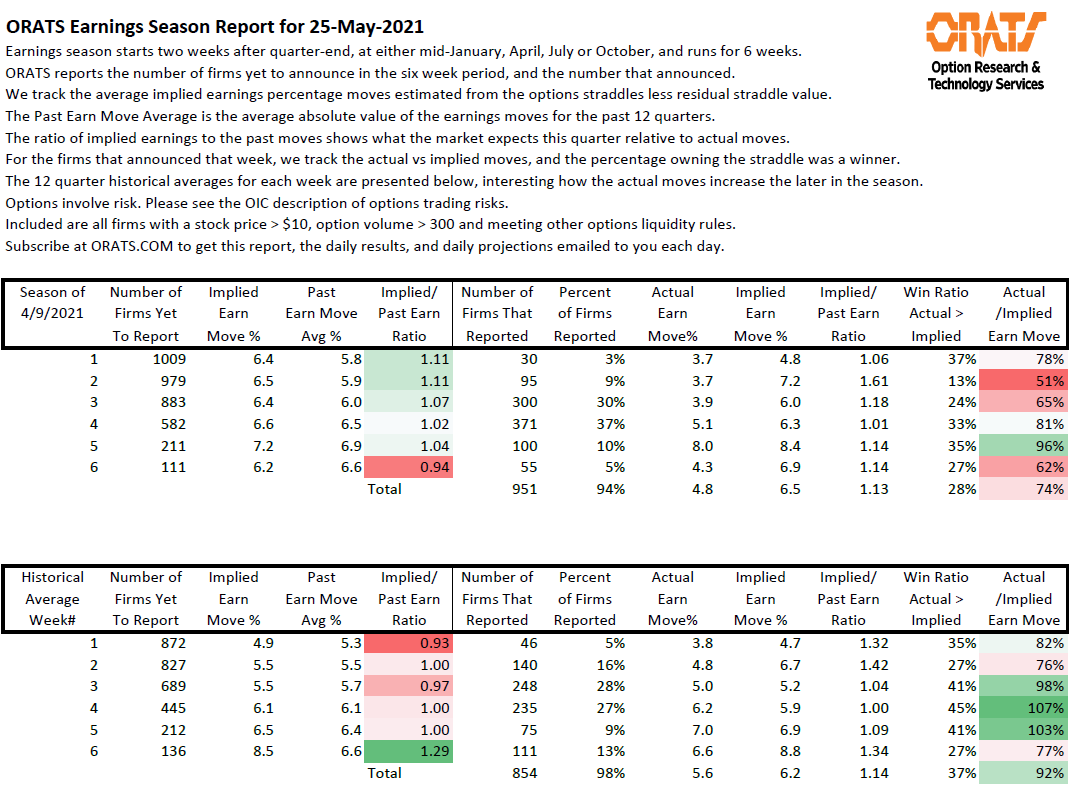 The first table bottom right shows the total actual moves at earnings announcement compared to implied from options prices. Usually, this number is near the bottom right historical measurement between 90% to 100%. This quarter and year have been consistently below 80%.
Our last big topic was a strategy tested on EliteTrader by a patron who sold way out-of-the-money calls based on a historical volatility valuation. ORATS recreated this analysis comparing historical volatility forecasts of options to their prices.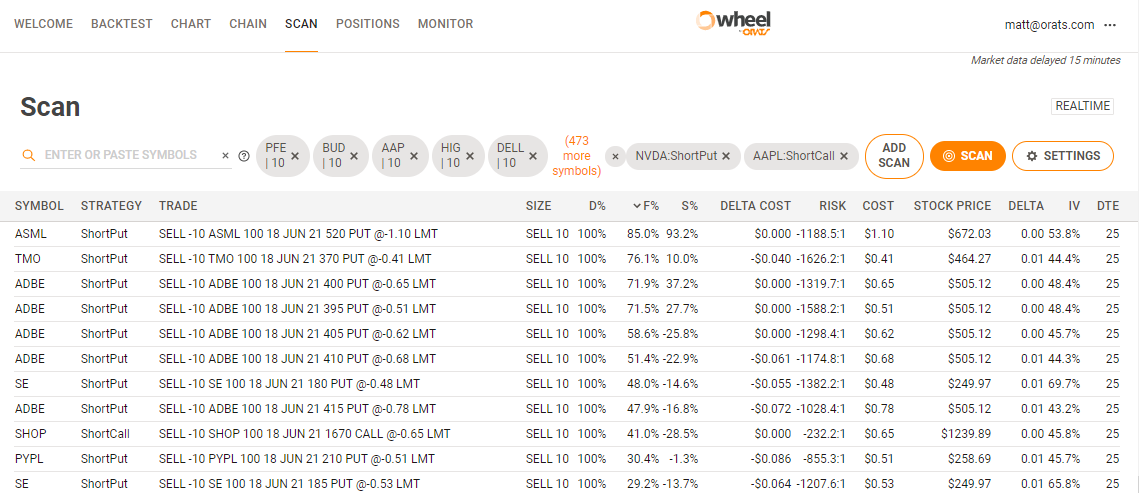 Using the Wheel Scanner, 473 stocks meeting liquidity parameters are included and options are gathered and sorted by F%, forecast valuation. For example, the top overvalued stock with an 85% valuation was the ASML June 520 put expiring in 25 days.
Watch for the podcast to air soon at https://www.theoptionsinsider.com/shows/advisors/