8/26/21 UPDATE
The market is still only implying a 0.6% move. Read the lasted quote from Matt Amberson in Reuters.
Analysis: Investors see no speed bump in Fed's Jackson Hole event
By Karen Pierog and Saqib Ahmed
The options market implies over a one percent move for the dates around the Fed's Jackson Hole soiree. Measuring the kink in the term structure of the S&P 500 options and using a technique often applied to estimating implied earnings moves, ORATS calculates an implied move, up or down of about 1.2% in the price of the index.
The symposium runs August 26-28. The kink in the IV from Aug 25th, before the start of the meeting to the expiration on the 27th was 1.24% on Monday and is 1.32% today.
With the rise in the level implied volatility over the last couple of days, there could be more action than investors are bargaining for. IV has gone from 11% in SPY options on Monday to 15.5% currently on the 30 day options.
Read Matt Amberson's quote in Reuters about the subject here.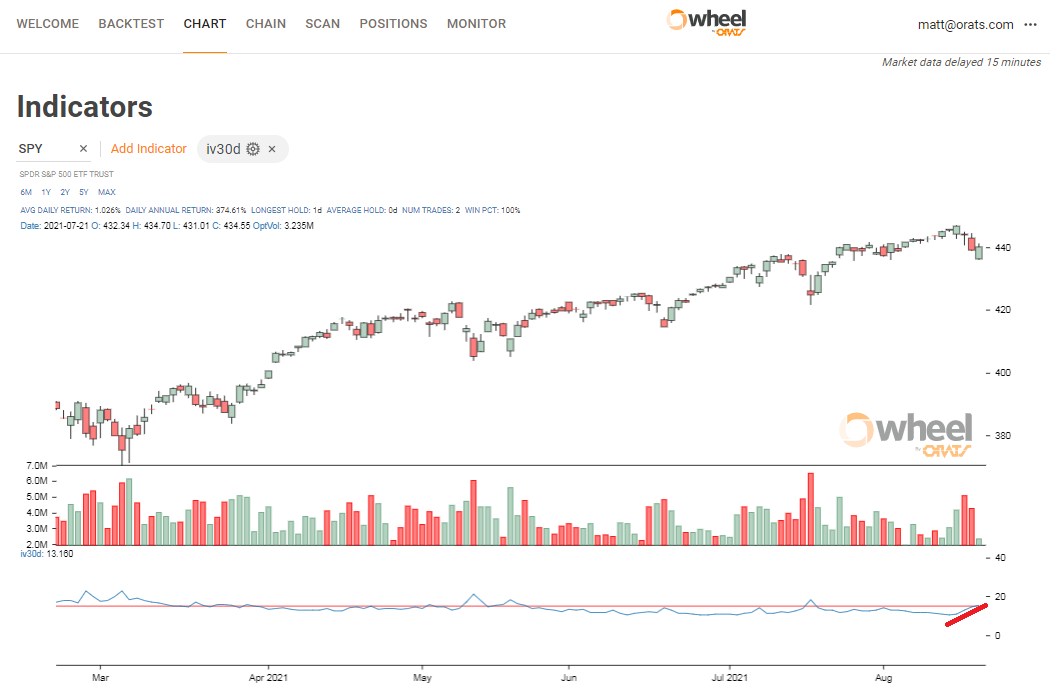 Hold on to your hats, Jackson Hole could be a bigger deal than traders think.